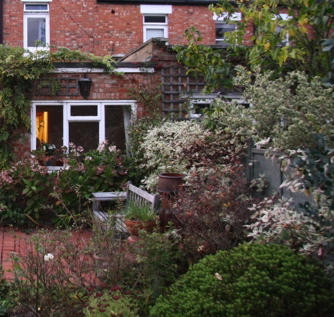 Lynne Holmes
I have been a psychotherapist and counsellor for twenty years. After many years working in a clinic setting, I now work in private practice. My consulting room is a peaceful room overlooking a secluded garden in Ealing, West London.
I trained at the Chiron Centre for holistic psychotherapy. And, I have a post graduate qualification in psychoanalytic studies from Essex University. In order to protect clients and to guide them towards trained and ethical practitioners, there are a number of accrediting bodies. I am registered with the UK Council of Psychotherapists (
UKCP
). I subscribe to the UKCP ethical code. This includes being in supervision and engaging in further professional development and training.
I became interested in how we stand in our own way, when I was working as the Director of The Actors Institute. I worked - as a group facilitator and teacher - with actors, directors, writers, musicians, composers and artists, in order to help them be both more creative and effective in their chosen careers. I have found this experience very valuable in my work as a psychotherapist. It has shown me how much satisfaction comes from developing and using our abilities - and how much pain results from being thwarted or stuck.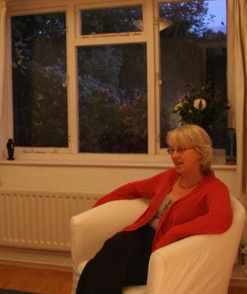 As well as individual work, I have experience in group facilitation. I have led many groups in London as well as Bristol, Findhorn, France, Germany and Sweden. I am interested in how we individually think, feel and relate and also how we fit into our social and work context.
Where is the mismatch between the needs of my individual clients and the needs of the groups that they belong to - or the needs of the couple / family that they they are part of? If all these needs cannot be discussed and negotiated then they will get hurt by the very people who could be bringing them comfort and pleasure.
Standing back and feeling our own point of view whilst thinking of another's perspective can help us to start communicating again - and more effectively. Therapy provides the quiet time and the support for the reflection that can encourage this process.
Please phone or
e-mail
me if you have questions or would like to arrange a first meeting.